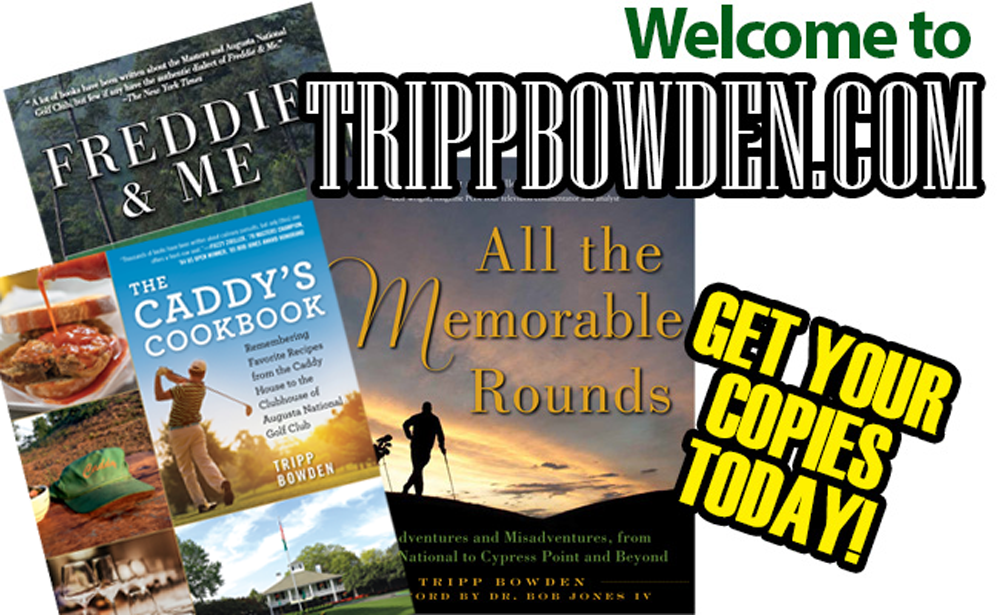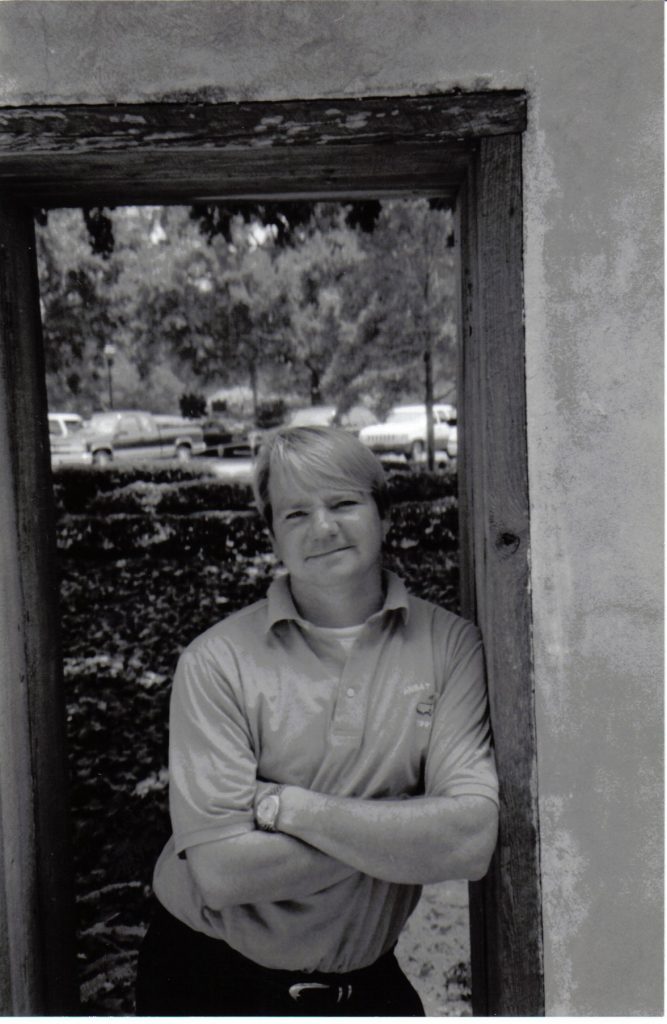 Tripp Bowden is a former Augusta National caddy, the first full-time white caddy in the history of the elite private club. He's also a former collegiate golfer and alum of Augusta University and a former copywriter, first with McCann Erickson New York and later with his own company, Creative Wizards. Tripp is the author of the New York Times–praised Freddie & Me: Life Lessons from Freddie Bennett, Augusta National's Legendary Caddy Master. A frequent speaker at prominent golf clubs across America and beyond, Tripp lives with his wife Fletch and children Arrie B. and Holly Mac in Augusta, Georgia.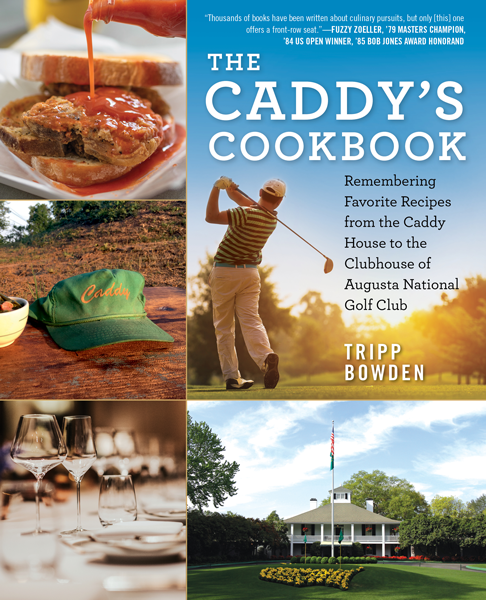 As a caddy at Augusta National Golf Club, Tripp Bowden learned many invaluable lessons
about golf, life—and food. In The Caddy's Cookbook, Bowden shares forty of his favorite
recipes inspired by his life spent behind-the-scenes at Augusta. Com- plete with
intrinsic, full-color photos, this book—certainly not standard by any cook- book terms—features
surprising spins on table-friendly classics, such as Honey Baked Ham butter beans, caddy house
gumbo, col- lard greens and pot liquor, deep fried pork chop sandwiches, "Dream on, Maryland"
crab cakes, New England clam chowder, Clubhouse ice cream, toasted pound cake (also known
as Mr. Roberts's Dessert), and Bowden's favorite beverage from the nine- teenth hole.
Along the way, Bowden contextualizes how and when he enjoyed some of these unexpected
culinary delights as he details his unique caddy experiences and the life- long
friendships forged through food and golf. In doing so, he creates a real treat for golf lovers
and food enthusiasts alike, with elements of unscripted humor reminiscent of the classic
Caddyshack sprinkled and dashed throughout!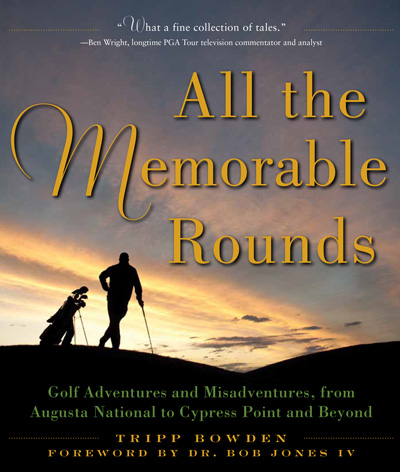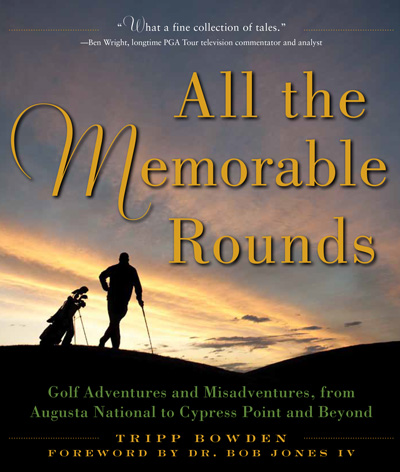 In All the Memorable Rounds, author Tripp Bowden asserts that it is the experience that defines a golf course. This includes the experience from the parking lot to the pro shop, the golf course to the caddies, the first tee jitters to the eighteenth tee with all bets on the line. The experience is at the nineteenth hole, commiserating over a pint to the ones that got away, raising a glass to the ones that didn't.
Bowden includes his own stories from some of the most noteworthy courses in America, while weaving in testimonies from fellow golf lovers and both past and present professionals. From Augusta National to Cypress Point, and many in between, the reader can live, love, and learn alongside Bowden and friends. Featured experiences include:
• Playing a round at Palmetto Golf Club and discovering the never-before-told story behind course designer Alister MacKenzie.
• Learning about Ben Hogan's private table in the grill room at Shady Oaks and learning the true secret to the Hogan swing.
• Reliving the game of golf for the first time again at a municipal golf course in Augusta, Georgia, called the Cabbage Patch, through the eyes of a nine-year-old first-time golfer.
All the Memorable Rounds goes beyond the slope ratings and dives deep into the experiences that make the game of golf one of the oldest and most celebrated in the world.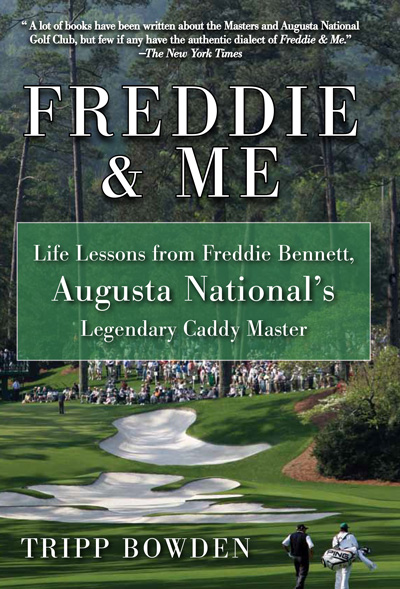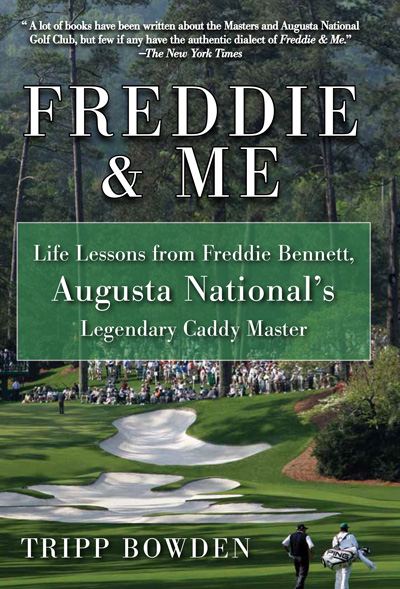 Though he was born and raised in Augusta, Georgia, home of fabled Augusta National and The Masters, as a child Tripp Bowden was too young and too removed from the game of golf to realize what Augusta National really was, what it meant to his town and the world and the sport; its history, nostalgia, prestige and secrecy. All the ten year old Bowden knew about golf was that it was a stupid game that took up too much of his father's time, and that he'd much rather kick around a soccer ball or stay home and read a book. But all that changed once Bowden's father, a renowned local doctor, introduced him to one of his patients, Freddie Bennett, the legendary Augusta National caddie master.
Though Bowden was a white child of considerable privilege and Bennett was an older black gentleman of more modest means, the two formed an unusual bond. It was Bennett who introduced Bowden to the game of golf, a sport that would one day earn him a Division 1 golf scholarship and lead him to the final stage of a British Open qualifier. But it was the lessons Bennett taught the young Bowden off the course that had their profoundest impact on his life. Through Freddie and his particular brand of homespun wisdom, the author learned invaluable lessons about personal responsibility, hard work, and respect for others regardless of age, race or religion. He also learned that there's much more to life than just playing golf.
Like the bestsellers Tuesdays With Morrie and Seasons of Life before it, Freddie & Me is a heartwarming tale of two unlikely friends and their uncommon bond forged through sport.