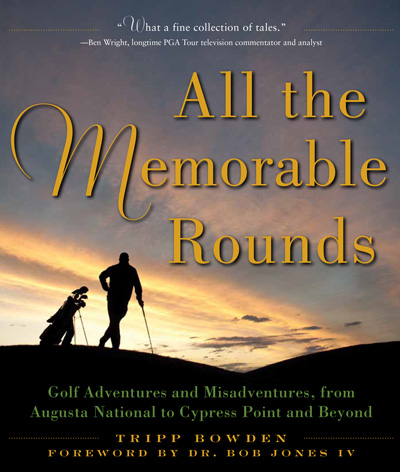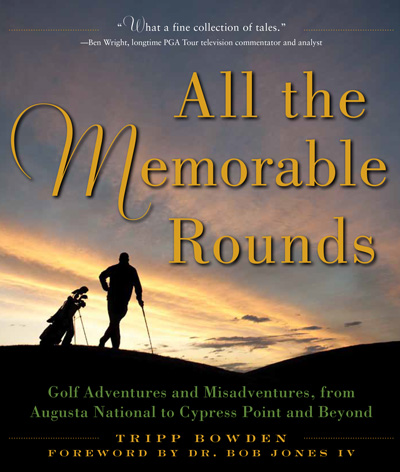 In All the Memorable Rounds, author Tripp Bowden asserts that it is the experience that defines a golf course. This includes the experience from the parking lot to the pro shop, the golf course to the caddies, the first tee jitters to the eighteenth tee with all bets on the line. The experience is at the nineteenth hole, commiserating over a pint to the ones that got away, raising a glass to the ones that didn't.
Bowden includes his own stories from some of the most noteworthy courses in America, while weaving in testimonies from fellow golf lovers and both past and present professionals. From Augusta National to Cypress Point, and many in between, the reader can live, love, and learn alongside Bowden and friends. Featured experiences include:
• Playing a round at Palmetto Golf Club and discovering the never-before-told story behind course designer Alister MacKenzie.
• Learning about Ben Hogan's private table in the grill room at Shady Oaks and learning the true secret to the Hogan swing.
• Reliving the game of golf for the first time again at a municipal golf course in Augusta, Georgia, called the Cabbage Patch, through the eyes of a nine-year-old first-time golfer.
All the Memorable Rounds goes beyond the slope ratings and dives deep into the experiences that make the game of golf one of the oldest and most celebrated in the world.